Articles
September
October
November
December
January
February
March
April
May
June
A Lesson from Denmark: Hygge
Hygge, pronounced "Hoo-Ga," is a Scandinavian word that does not directly translate to any English word. It can only be described as a feeling. The feeling has been described as everything from "enjoying the good things in life with good people," to "cozy togetherness," or simply "hot cocoa by candlelight."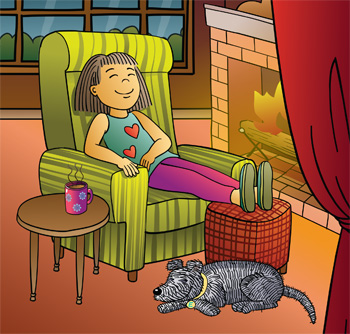 Hygge is creating a warm atmosphere and enjoying the little things in life with good people. Hygge is comfort, relaxation, savoring simple pleasures, and togetherness combined. Think: eating homemade cookies with your family and friends, lighting a candle and reading a good book, or wearing your favorite warm sweater-all of these are hygge.
Hygge is a great way to indulge and enjoy the small (and cozy) things in life. Be creative with your child and find ways to experience hygge in your own lives!
Learn more about Hygge in: The Little Book of Hygge by Meik Wiking