Articles
September
October
November
December
January
February
March
April
May
June
Giving Kids Medicine-The Do's and Don'ts
DO
Read directions carefully and always give the recommended dose. Giving a child more medicine than advised will not make them feel better faster and could have harmful effects.
Be alert for signs of allergies. Call your pharmacist if your child is having mild side effects. Call 911 if your child is having difficulty breathing or swallowing.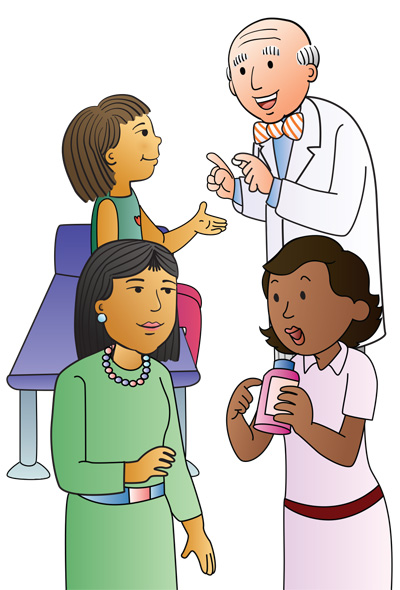 Ask your pharmacist or doctor if you have any questions.
Store medicines in a clean, dry place with the cap fully closed with child lock. Moisture from the shower makes the bathroom cabinet not the greatest place for storage. A drier and clean cabinet out of children's reach is best.
DON'T
Avoid giving leftover medicine away. Read the package instructions for best disposal practice. Do not dispose in toilet unless package says it is OK. Otherwise, ask your local pharmacy if they accept old medicines or where they recommend to go for disposal.
Never give your child under 4 years the over-the-counter (OTC) cold and cough medicines! Read more about this at https://www.fda.gov/ForConsumers/ConsumerUpdates/ucm422465.htm.