Articles
September
October
November
December
January
February
March
April
May
June
Home Alone Helpers
Safety Rules
1. Do not answer the phone or door unless it is an emergency contact.
2. Do not talk to strangers or tell anyone you are home alone.
3. Do not leave the house or have friends over unless you have permission.
4. Do not use knives, stove, oven, or toaster to cook without permission.
5. Do not use the computer of phone unless there is an emergency or you have permission.
6. If you hear a strange noise, do not investigate by yourself. Call Mom or someone on the Emergency Contact list.
7. If there is an emergency, call someone on the Emergency Contact list.

Home Alone Checklist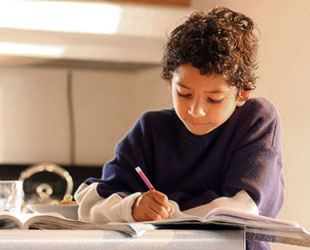 Lock the door once you are inside.
Call _________ to let him/her know that you are home safe.
If hungry, have a snack. Make sure to follow Safety Rule #4.
Start homework assignments.
Play a family-approved activity.
Follow safety rules.